First-Time Visitor's Guide to Durango Mountain Biking
Our wonderful home of Durango, Colorado unquestionably is one of the premier mountain biking destinations in the U.S. Durango is blessed with a wealth of trails encompassing a wide variety of styles, which can be both enticing and overwhelming for a rider visiting the area for the first time. Read on for a guide of where to start your mountain biking adventure curated by Ski Barn's bike staff!
Durango's trails can roughly be broken down into three main categories: in-town trails, mid-country trails, and high country trails. In-town trails are rides that can be reasonably accessed from downtown Durango without having to get in a car. Mid-country trails is a loose classification for rides in the higher foothills around Durango that still stay below the alpine zone that starts around 10,000 feet. High country trails describe the rugged and technical high alpine riding found in the peaks of the San Juan Mountains to the north of town.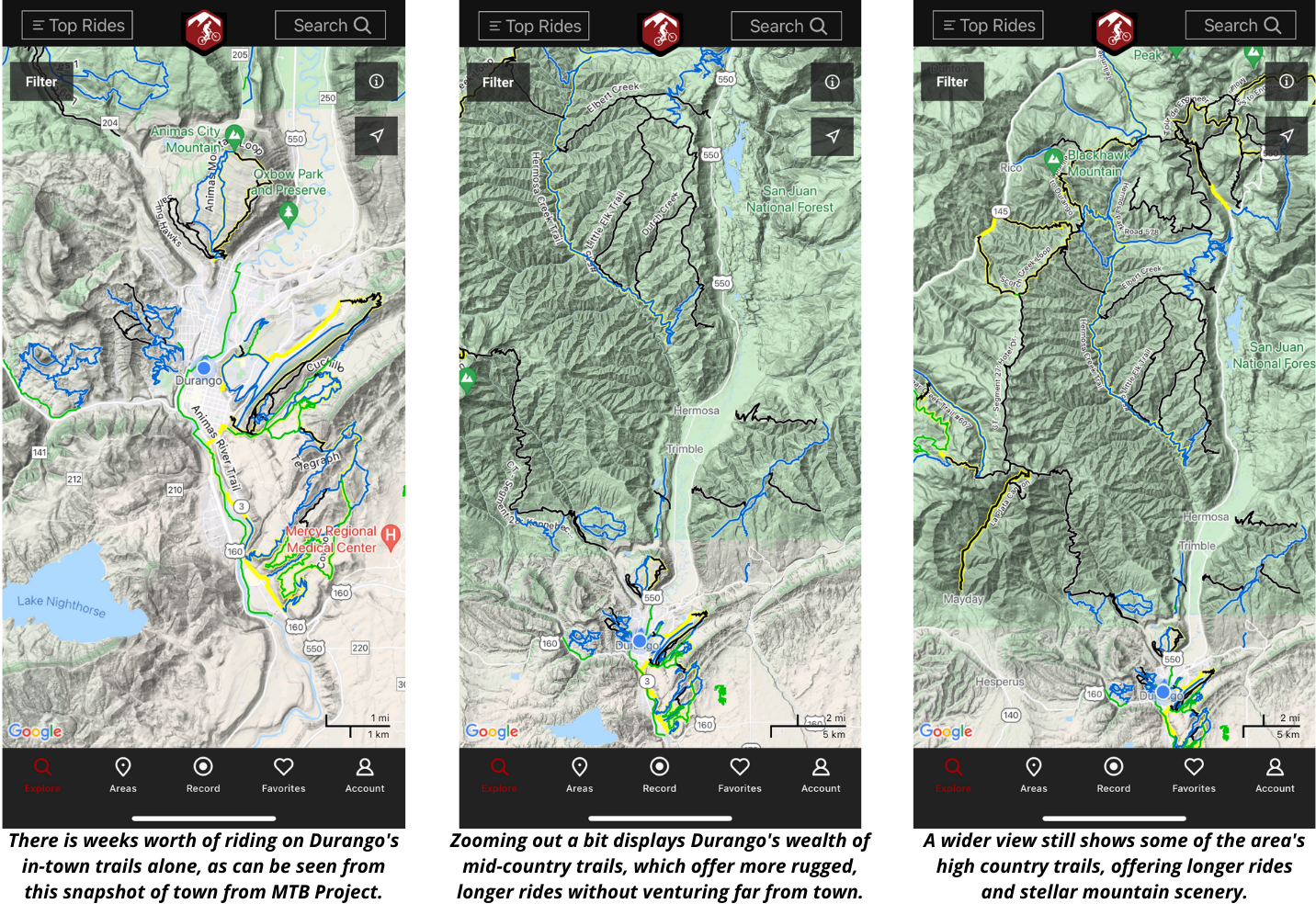 Each of these zones offers stellar mountain biking, and a new visitor should consider length and difficulty of rides, style of terrain, weather conditions, and their own abilities when choosing where to ride. Beginners will be best served by some of the in-town trails or by exploring Phil's World in Cortez. Intermediate through expert riders can find suitable trails in any of the elevation zones, and we would recommend sampling trails in all of the areas if possible to get a true taste of what Durango has to offer.
Keep in mind the vast differences in weather between these different areas as well: during the summer months it may be cool and pleasant in the high country while being scorching hot in town. Likewise, pleasant riding conditions persist into December in town by which time the high country trails are covered in snow. Plan ahead and check the weather in order to create a perfect riding schedule for your trip!
For information on current trail conditions, interactive maps, volunteering information, and much more visit our awesome local trail advocacy group, Durango Trails.
For great maps, directions, and real-time GPS locating for mid-ride navigation, look up Durango on MTB Project.
For bike maintenance, parts, and accessories, current trail info, or some friendly conversation, pay us a visit at Ski Barn, 1316 Main Ave, Durango CO 81301. We look forward to your visit!