Ski Boot Fitting
Ski boots are measured in Mondo. Which is just a fancy way to say centimeters.  A 26.5 ski boot will generally have 26.5 centimeters of internal length. Easy right?
Unfortunately, length is only one of many measurements to consider for proper ski sizing.. The width of your forefoot and heel, the height of your instep (which is different than your arch), and your range of motion in your ankle are all equally important factors to consider when finding the right boot. At Ski Barn, we'll take the time during your ski boot fitting to get to know you and your feet while creating your perfect fit.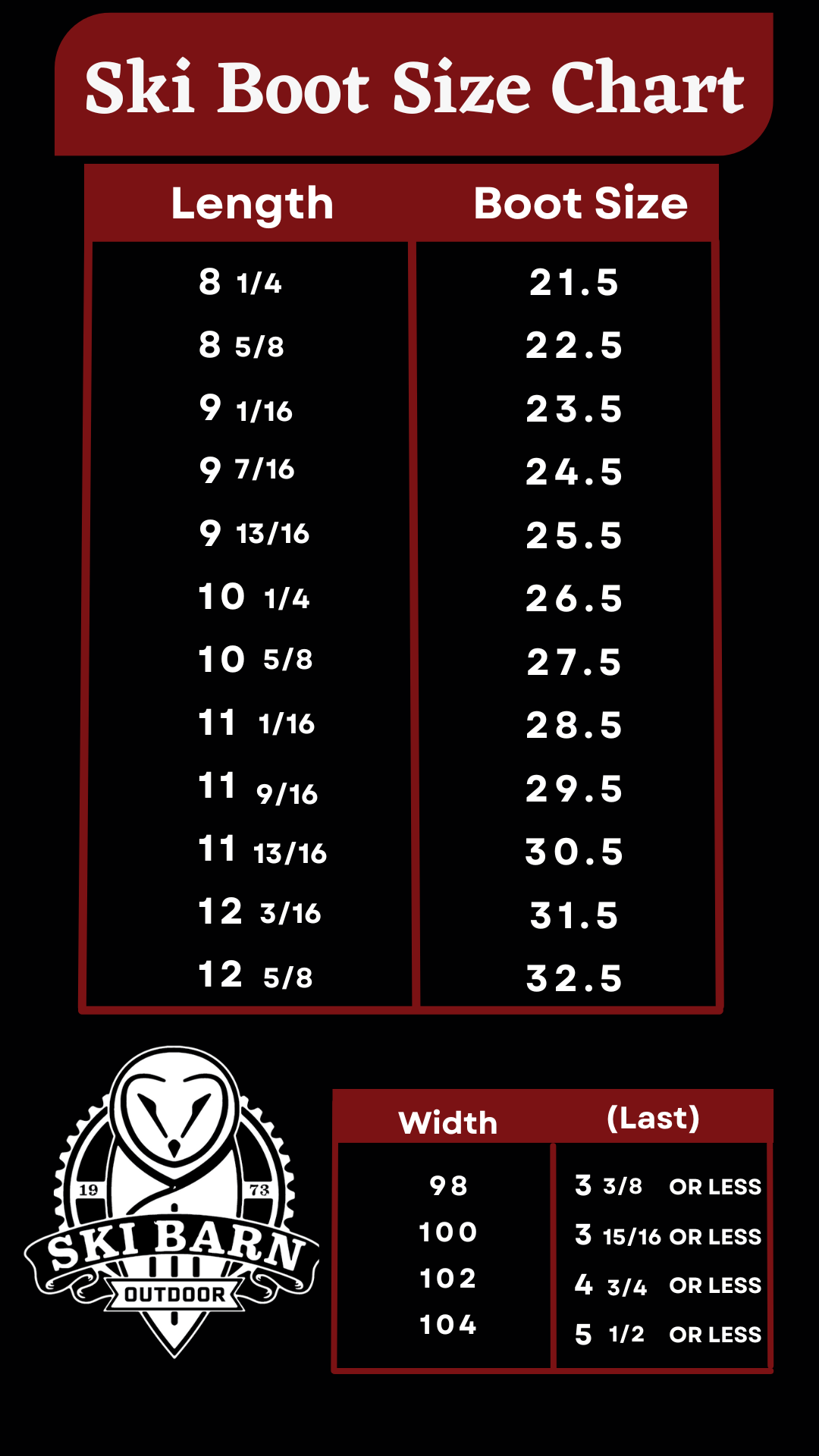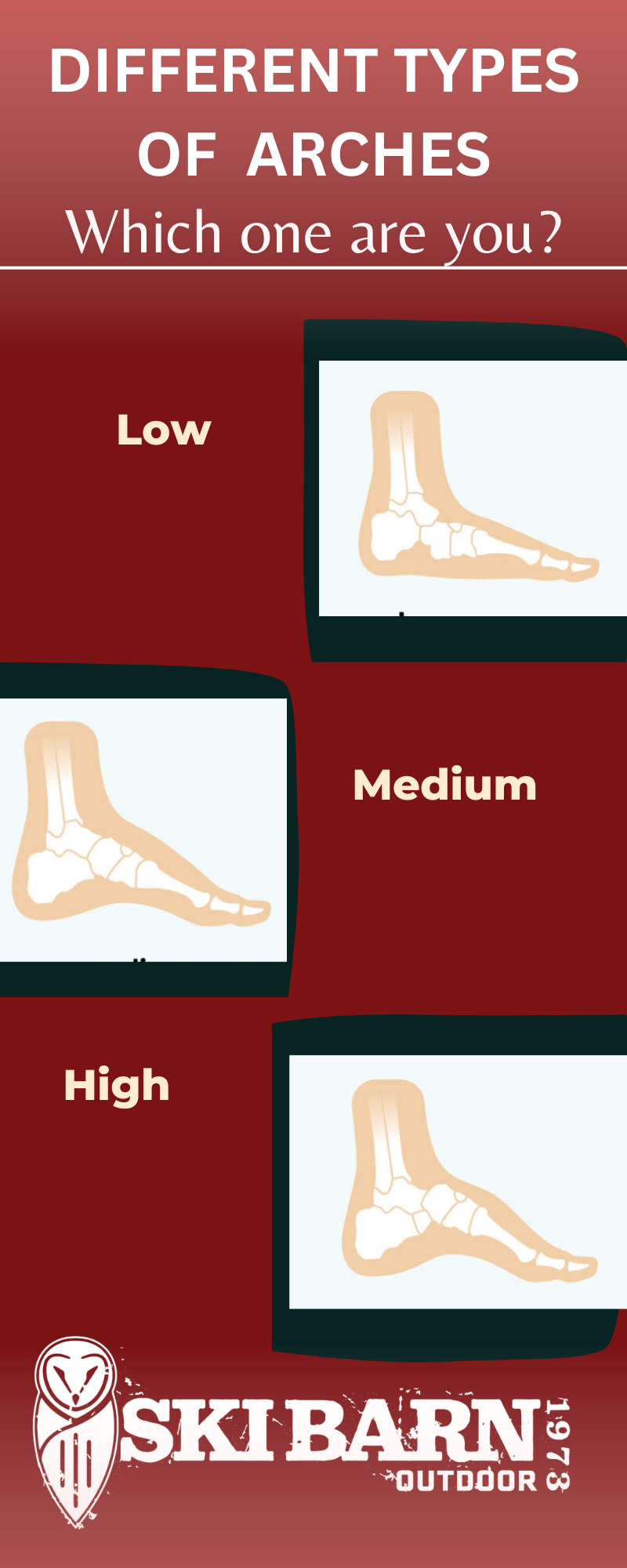 This ski sizing video goes over how to measure your foot at home to help purchase the best ski boot for you, online. 
This video goes over how your boot should fit once you've received it.